Nasal Irrigation in the Hospital or Clinic
Provide a "solution" to your patients for their cold and allergy symptoms with the NoseCap.  Just twist on any standard sterile saline bottle and squeeze to flush out the nasal passages.
Using premixed sterile saline in a bottle, avoids the risks that come with using contaminated water sources. It is more convenient than boiling tap water and then mixing with salt packets. 
For additional control of flow and pressure, an option also exists for using a luer tip syringe. Adults can use 30ml to 60ml luer syringes. 
The NoseCap system makes it easy to be compliant with nasal irrigation recommendations.   Teach your patients how to use it in the clinic or hospital so that they are more compliant with your recommendations to use it at home. 
Convenient.
Simple & Easy. 
Acute & Chronic Care. 
Pre & Post Op Care.
Improve Compliance.
Teach Self-Administration.
Antibiotic Stewardship.
Improve Patient Satisfaction.
Potential Billable Procedure.
Now it is easier to clear the nose.
Fits On Any
Saline Bottle
The NoseCap brings the benefits of nasal irrigation to the hospital and office environment.  It allows you to use medical grade saline for nasal irrigation for safety and convenience.  Teach someone how to perform nasal irrigation so they can be comfortable using it at home in the future.  Use it with a syringe or a bottle. 
The benefits of nasal irrigation have been well known for relief of symptoms from  acute and chronic conditions.  
The NoseCap was designed for use by clinicians in the hospital and clinic using safe and convenient saline sources.  Like the Schnozzle product that we also created, it was designed so that you could easily provide the benefits of nasal irrigation by a health professional for treatment and training without the concern for preparing a safe fluid source.
The NoseCap has a simple design fits on a bottle or fits on a syringe.  It delivers larger volumes of fluid under low pressure to dislodge and flush out mucus and debris.   Attachment to a standard saline bottle provides a larger fluid reservoir for continuous irrigation with limited refilling.  Attachment to a syringe provides an easily controlled safe volume with more control over pressure.  Syringes also permit irrigation in a variety of positions which are not typical for home use.   The versatility, safety and convenience make it a easy to treat and train your patients, so they can feel better, breathe better and treat themselves at home. 
Faster delivery of large volumes of fluid.  Feel better faster.   Get home faster with use of fewer resources.
Nasal Irrigation can be a reimbursable procedure.  Check with your billing expert to determine if use in your environment would qualify. 
Patient's like it when you help them hear again. Especially when you do it quickly and without pain. They also appreciate it when you teach them how to use a device that they can take home to use themselves. So consider giving the product to your patient for home use.
Assemble tube to cap for bottle use. Tilt the head forward or to the side over the sink, over a basin or in the shower. Insert NoseCap into the upper nostril to create a seal with the nose.
Squeeze bottle and flush nasal passages.
Use in the clinic or hospital to treat the patient. This will increase compliance with your recommendations by demonstrating and teaching and teaches how to do the procedure for home.
Consider prescribing saline bottles for home use or the patients can continue using over the counter mixtures at appropriate concentrations.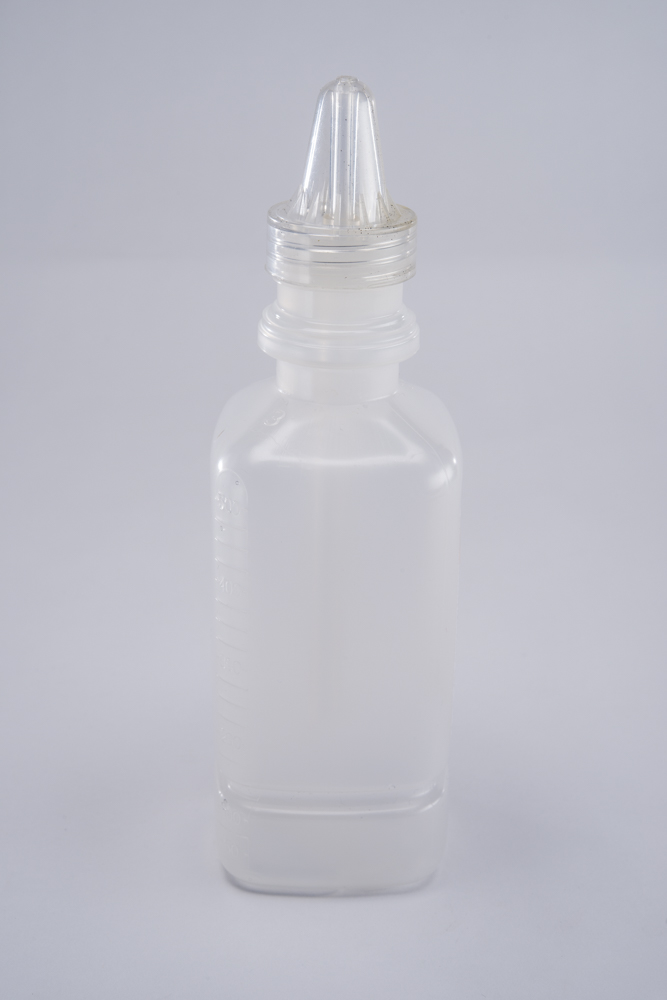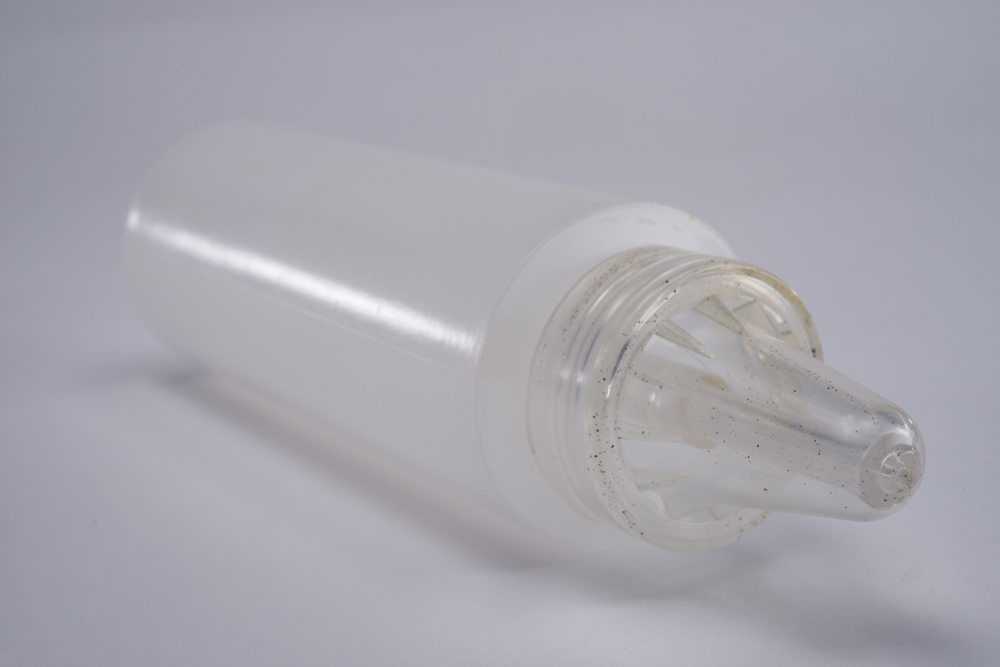 FITS ON A BOTTLE
Like our other Splash products, the NoseCap is threaded to fit on a bottle.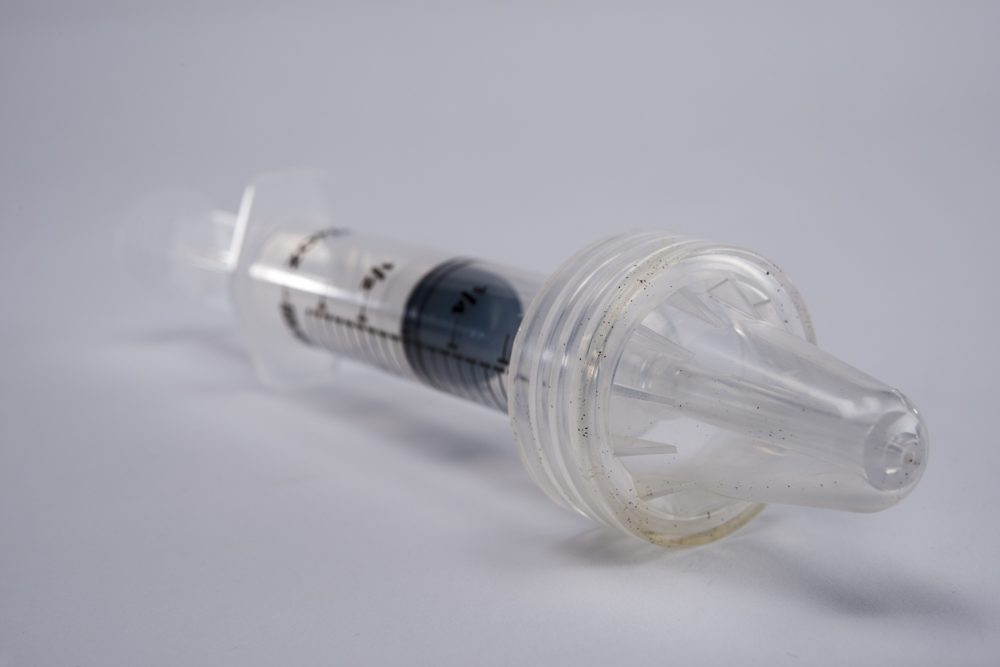 FITS ON A SYRINGE
Female luer slip adapter for use with any luer tipped syringe of any volume.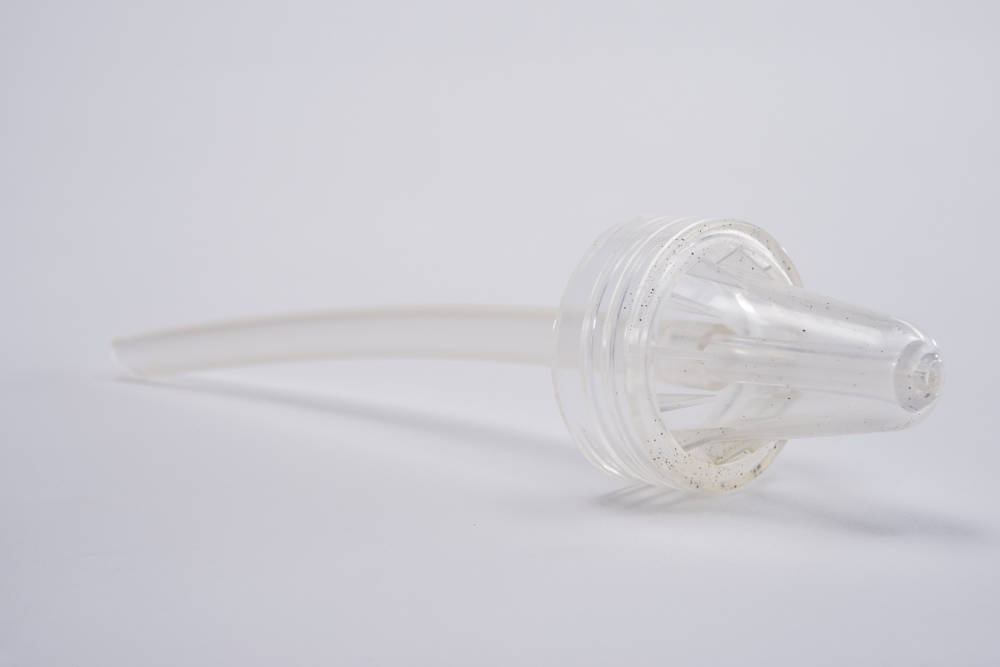 EXTENSION TUBING
Included for easy assembly to extend to the bottom of irrigation bottles.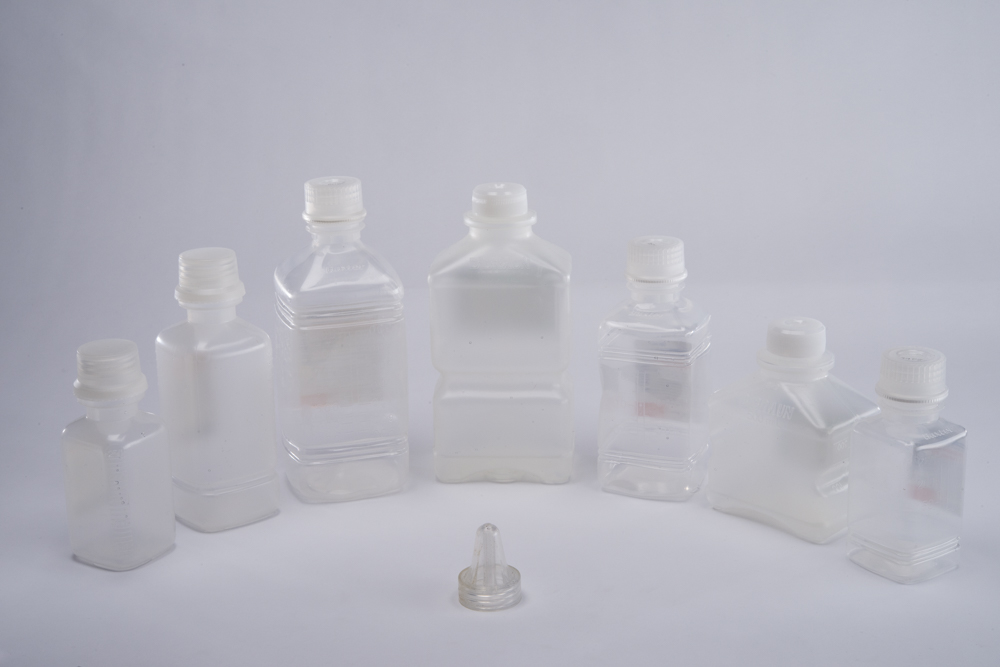 UNIVERSAL FITTING
Compatible with all major brands of sterile saline irrigation bottles & syringes. 
It depends on how hard you squeeze the device.

Of course, low pressure is safest to reduce the risk of any injury.

When self-administered, the user can self-regulate how much fluid, speed and pressure is delivered.
"…thinking outside the docs"
supporting resources available